Back to...
TOXIKOMA
TOXIKOMA
Eurocinema, Subotica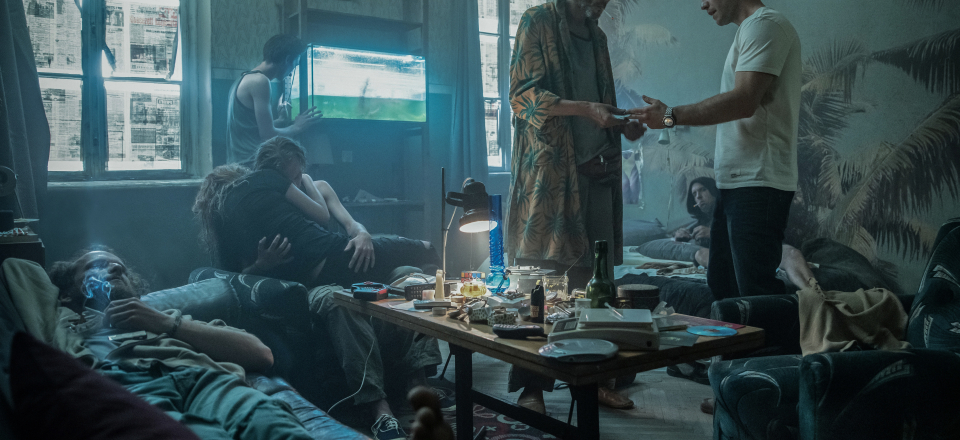 Hungary 2021
Selection :
New Hungarian Film
Director:
Herendi Gábor
Writer:
Gergely Dorka, Bárány Márton
Genre:
drama, biography
Cast:
Molnár Áron, Barna Bányai Kelemen, Török-Illyés Orsolya
Cinematography:
Szatmári Péter
Editing:
Király István, Szabó Tomi
Costume designer:
Sinkovics Judit
Soundtrack:
Hrutka Róbert
Sound:
Major Csaba
Production:
Toxikoma Film
Producer:
Illés Gabriella, Herendi Gábor , Nagy Mónika
Filmography:
2001 A Kind of America 2002 Tea (TV sitcom) 2003 Love Bugs (TV sitcom) 2004 Hungarian Vagabond 2006 Lora 2008 A Kind of America 2 2011 Társas Játék/ Shall We Kiss (first Hungarian HBO drama series) 2015 Kincsem 2017 Kind of America 3
The junkie star and the badass psychiatrist clash egos, but neither can win if they keep battling each other. Based upon the memoirs written by actor Győző Szabó.
Back to...