Interview
Back to...
A STEP TO THE JUBILEE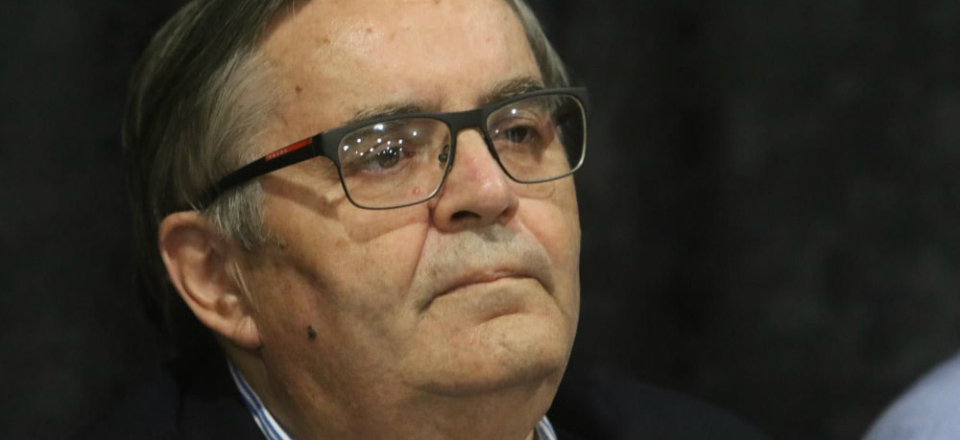 I know we are all looking forward to the next year and the thirtieth, Jubilee Festival.
We who created this Festival, above all, Blažo, Mitar, Joška, ​​Savo, Pišta, Boško, Nena, Vita, Goran, Miša, I ... founded it in 1992. According that, this year's Festival should be the thirtieth.
But things never go as you want and as you imagine, especially not with something that was created in a storm, in the full sense of the word. In 1992, we were under sanctions, expelled from the world. Little could be done; it was a difficult time, a mere survival, especially for making an international film festival in a country closed on all sides.
It is certainly interesting that, in those first years of the Festival, never happened that the planned film was not screened. We had a lot of help from local distributors who, in ways known only to them, came and provided films for the Festival. I remember that the film of our great friend Teo Angelopoulos, Odysseus' View, was brought to Palić by car from Berlin, just few hours before the screening.
And when we believed that our suffering will, if not disappear, be drastically reduced by lifting the sanctions, there was no Festival in 1996, because ... there was no money. But the Festival edition took place during one weekend in July of 1999, after the bombing. It was a Festival of Continuity. If it weren't for that, we would have waited a little longer - we wouldn't be celebrating the Palić Film Festival thirtieth anniversary next year, either.
Fortunately, that will happen next year and make many of us proud that we have invested all our effort, enthusiasm ... in what we believed in.
In cinema.
We probably wouldn't have had our Festival this big and with the very precise concept, if we hadn't known what we wanted from the very beginning. In the first meeting with Blažo Perović, director of the Open University then, he suggested that we try several programme variants for ten years until we reach the right solution.
So we did. It was only in 2003 that we became what we are known for today: the International European Film Festival.
The European Union also recognized that, declaring us the best Film Festival in Europe in 2017. Like many other paradoxes that has accompanied this Festival, here is another one: the best European Film Festival in a country that is not a member of the EU!
I wish all of you who attend our Festival on any basis, to make it richer for a new experience and, I sincerely believe, to be satisfied.
However, the jubilee is ahead of us and we should prepare for it with dignity.
It is a sign to everyone who cares about our Festival to start preparing for the jubilee immediately after the end of this year's Festival edition.
Welcome.
Radoslav ZELENOVIĆ, director
Back to...