Interview
Back to...
RADOSLAV ZELENOVIĆ, FESTIVAL DIRECTOR
Festival in full capacity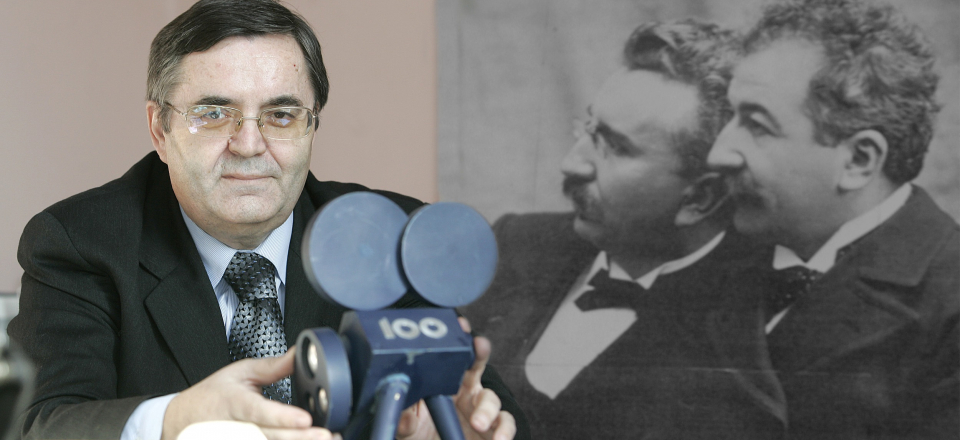 Festival in full capacity
Our ambition for EFF is to provide a comprehensive insight into European cinema and to constantly improve it in that direction
Festival Director Radoslav Zelenović talks about the importance of the decision for last year's EFF not to be online, about departure of Festival's friends and about new Aleksandar Lifka Award.
During almost three decades of existence, Palić Festival has overcome various challenges, including the latest - the pandemic. Before us we have rich and high-quality 28th edition. What pushes the festival forward and makes it possible?
Whenever Palić Festival was in crisis, it always gained incredible energy, which some would call spite. It was not spite, but a huge desire for the Festival to be. It was 1999 (NATO bombing) when our friend Bernardo Bertolucci sent us his film. And last year, when many festivals didn't have live editions, Palić had. I'm proud of the fact that we held last year's festival live, that we didn't agree to go online. That should be expected from me, because I am conservative according to my age, but my younger associates also respected that decision, because they learned that films are made for the big screen, for the audience, for the darkness of a cinema theater. An online edition was out of the question. This year was hard, because it was a year of uncertainty and it still is. It was also a year of great losses, in which we lost people we worked, cooperated, lived with. Great friends of the Festival left us: Goran Paskaljević, Zoran Simjanović, Jiří Menzel… I had a personal tragedy, my wife Vesna who was with me at all festivals since its founding in 1992, also passed away. These unspeakable losses are on the one hand, and on the other is the fact that the biggest festivals are changing terms. Cannes ends on the day we start, and our program needs films from that festival. Now you need to be as skilled as our programmers are, such as Miša Mogorović, Ilija Tatić and the entire Open University team, to accomplish that. 150 guests are coming to Palić, almost all films in the Main Program and Parallels and Encounters program will have their representatives here. Well, it's a film festival, not just a movie screening. The Festival is again in full capacity, in all the theaters and on our wonderful Summer Stage.
When we did the interview for the 25th festival, you said that it was a festival of paradox, and it is happening again.
Yes, here's another one. This is the festival with the largest number of films in the last few years: 139 films in 15 programs, some of which are completely new, such as the program with films made by children. Our ambition for EFF is to provide a comprehensive insight into European cinema and to constantly improve it in that direction. That is why we have established another Aleksandar Lifka Award for the contribution to the regional cinema, and this year it goes to Milena Zupančič, the megastar of Yugoslav cinema. I hope the Award will inspire younger audiences to watch her films. That is the purpose of the festival - to reveal the authors and actors to people and provide insight into their creative world. Many filmmakers had their promotions at Palić Festival. When you look at the list of Lifka laureates, you see the foundation of European cinema. Whenever I lose heart, I look at that list and I feel better.
The Palić festival has now nurtured generations of audiences.
Our festival is a meeting place of films, authors, audiences, critics, journalists. It gives you the opportunity to see what European authors are doing and through which visor they are looking at Europe and the present time. There is no excuse. These films are open, critical. The presence of authors gives us the opportunity to learn even more about the themes of their films, and also about the cinema they come from. And then we come to the ultimate paradox, that in a country that is not an EU member, there is a European film festival, which EU itself declared the best in Europe for 2017. That kind of positive paradoxes sustains this festival, to the joy of audiences and guests, none of whom have ever left dissatisfied. And that's not a small thing.
Jelena Knežević
Back to...