News
Back to...
ALEKSANDAR LIFKA AWARD TO MIRJANA KARANOVIĆ
17.07.2020.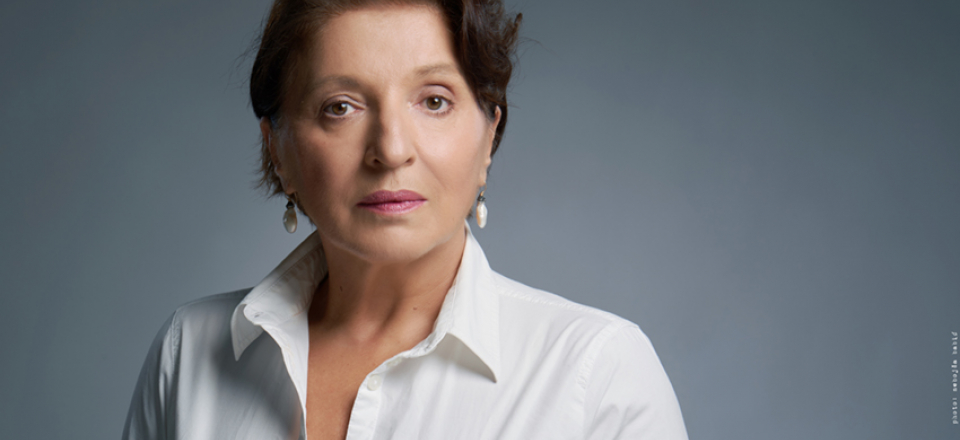 The Palić European Film Festival traditionally asigns the Aleksandar Lifka Award to prominent national and foreign filmmakers, who have made an exceptional contribution to European cinema, leaving an indelible mark. This year's laureate of the award in the category of national artists is a legendary actress Mirjana Karanović. She has been active in Yugoslav, Serbian and regional cinematography since her debut in 1980 in the PETRIA'S WREATH by Srdjan Karanović, after which she achieved anthological roles during the previous four decades and won a number of awards.
Photo - NBabić
In the festival's explanation of the award, it is stated that "Mirjana Karanović is distinguished by her inexhaustible variety of acting, lavish and wealthy expression and courageous creative research." Continuing with: "Mira's roles are a huge line of opposites of different women, starting with illiterate peasant Petria in PETRIA'S WREATH to last year's role of Mira Kušević in DIJANA BUDISAVLJEVIĆ'S DIARY. She stands freely in front of the film camera, and interprets the characters of women who have been severely damaged by human hatred and indifference in a convincing and emotional way, showing that in each of these roles and in herself as well, there is always enough strength for a new battle."
She gained world fame with the role of mother in Emir Kusturica's WHEN FATHER WAS AWAY ON BUSINESS. In 2005 she starred in film GRBAVICA by Bosnian-Herzegovinian director Jasmila Žbanić, which won the Golden Bear at the Berlin Film Festival. She is one of only five actresses who won the Golden Arena award in Pula twice. Last year she was the winner of the Dobrica Ring award for her life's work, and during her long career she won dozens of other awards for her acting. He actively plays in theater, film and television. She made her directorial debut in 2006 with the GOOD WIFE. At the Academy of Arts in Belgrade, she was elected associate professor in 2001 and full time professor for Acting in 2007. She was the dean of the Academy of Arts for two mandates.
The Aleksandar Lifka Award has been assigned since 2000 for the contribution to European cinema, and every year European Film Festival Palić presents this award to one foreign and one national filmmaker. Among the laureates so far were Miklos Jancso and Milena Dravić (2000), Jiří Menzel and Dušan Makavejev (2001), Lucian Pintilie and Gordan Mihić (2002), Krzysztof Zanussi and Puriša Đorđević (2003), Margaret Von Trotta and Živorad Žika Mitrović (2004), Andrzej Wajda and Eva Ras (2005), Teo Angelopoulos and Velimir Bata Živojinović (2006), Istvan Sabo and Ljubiša Samardžić (2007), Ken Loach and Goran Paskaljević (2008), Ken Russell and Miki Manojlović (2009), Konstantin Gavras and Goran Marković (2010), Lordan Zafranović and Srđan Karanoviž (2011), Jean-Marc Bar and Zoran Simjanović (2012), Nikita Mikhalkov and Emir Kusturica (2013), Claude Lelouch and Mira Banjac (2014), Roy Anderson and Želimir Žilnik (2015), Ulrich Seidl and Slobodan Šijan (2016), Christopher Hampton and Slavko Štimac, Brian Cox and Rade Šerbedžija (2018), Rajko Grlić and Miljen Kreka Kljaković (2019).
Back to...