Interview
Back to...
CHRISTIAN PETZOLD, ALEKSANDAR LIFKA AWARD LAUREATE
I like when German film is curious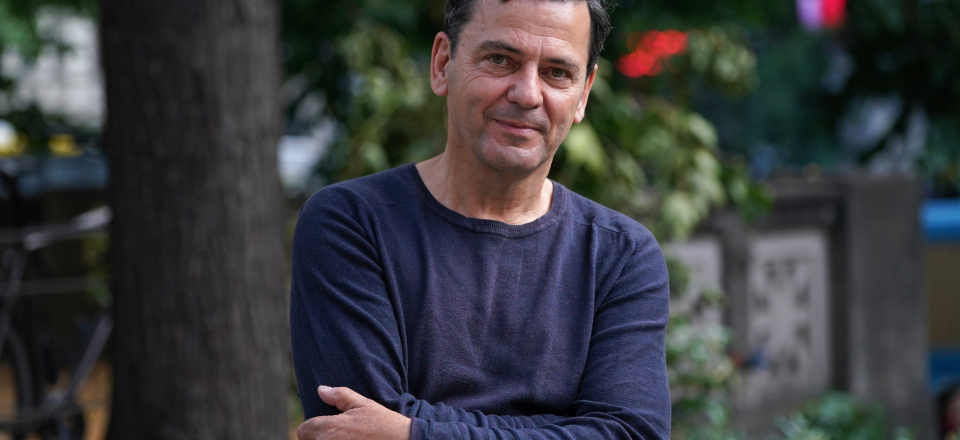 I like when German film is curious
I have final cut, which means less money, but which is not so bad sometimes
Director Christian Petzold stands at the forefront of contemporary German cinema. He studied at the German Film and Television Academy in Berlin in the late 1980s, where his professors included celebrated filmmakers Harun Farocki and Hartmut Bitomsky. Petzold is considered part of the Berlin School - a group of film academy-educated directors who turned professional around the same time and made a strong impact on German cinema, not unlike a new wave. He represents the older generation in this classification, and he is also the most successful and celebrated of the bunch. Petzold got his start in television in the mid-1990s. His feature film debut came in 2000 with THE STATE I AM IN (co-written by Farocki), a drama about left-wing terrorists in hiding which won numerous domestic awards and announced him as an auteur with a bright future. Since then Petzold has directed eight other feature films, among them jewels like BARBARA (2012) and PHEONIX (2014), both starring his longtime muse Nina Hoss, while he continues to work in episodic television. Petzold is known for his unflinching studies of recent German history, which always have implications on the present. He is also known for his fidelity to genre and the ways it can illuminate character and story. His most recent film UNDINE premiered at the Berlinale, where it won a Silver Bear for Best Actress and also a FIPRESCI Award. Director Christian Petzold is this year's winner of the Aleksandar Lifka, traditionally assigned by Palić European Film Festival for exceptional contribution to European cinema.
Throughout your career you have moved between directing for television and for cinema. What are the principal ways you adapt your style for either medium?
Through the whole process it is not such a big difference for me. I have always had the same team, or nearly the same team, when shooting. I have final cut, which means less money, but which is not so bad sometimes. The difference is that when you are working for television the work is not in solitude, it is part of a neighborhood. Like a house on a street. Like a street in a city. Sometimes I need this. To be part of a community.
The legendary film and video artist Harun Farocki was first your professor and then became your collaborator. What were the most important lessons you learned from him as a student and then as a co-scenarist?
I learned to see. I miss our dialogues each day. The humor and the concentration. We could sit at his table in the kitchen for hours and think about the morality of camera movements in the history of cinema. The pan shot in TAXI DRIVER, when Robert de Niro is phoning the young woman. During the call he is begging for another date or something like that, and the camera is moving to the exit of the corridor. For a moment the camera makes a decision, it is not following him any longer.
Your last film UNDINE takes a turn into magical realism. Can you speak about working with and around the boundaries of genre?
I think cinema always has to do with magical realism. The neorealists get magical, and the magicians get realistic. That's cinema, I think.
Paula Beer, the star of UNDINE, won Best Actress at the Berlinale. One of the things your films are known for is great performances, for example your many successful collaborations with Nina Hoss. How do you work with actors?
It is collaboration. Respect. Fear. I have fear. They do too, in another way. I am happy when they don't need me. We have long rehearsals and many seminars. It is the best time during the whole production process.
For many cinephiles you represent the best of current German cinema. What are some things you both like and dislike about contemporary German film?
I like when German film is researching something. I like when it is not sure about itself, when it is curious and frightened. I don't like when it wants to please an institution or an imagined crowd.
Greg de Cuir Jr.
Back to...