Back to...
SOUTHWIND
SOUTHWIND
Art cinema Aleksandar Lifka, Subotica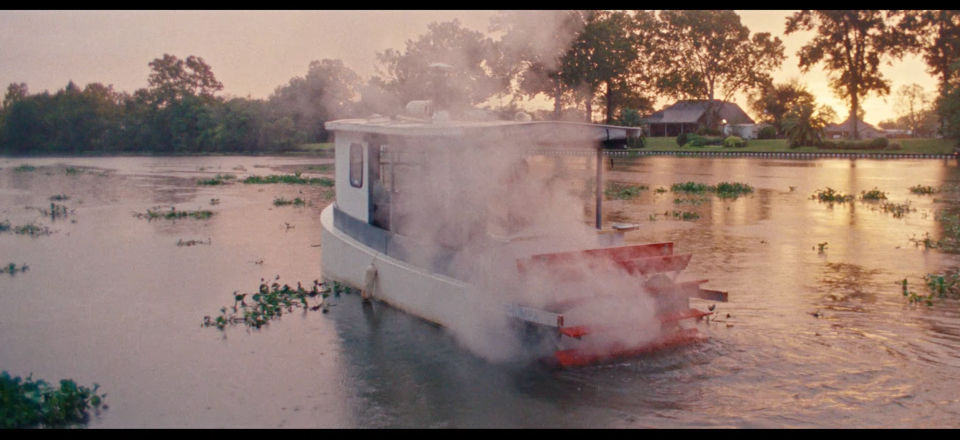 France 2022
Selection :
Eco Dox
Director:
Maxime Berthou, Mark Požlep
Genre:
documentary
Cinematography:
Romain Vallade
Editing:
Roxane Huet
Soundtrack:
Julien Jabre
Production:
Forceps Media
Producer:
Maxime Berthou
Filmography:
Maxime Berthou, Mark Požlep 2022 Soutien de Famille
Festivals:
2022 Spring Perfoming Arts Festival, Utrecht (Netherlands), 2023 VOYAGE, 21. Festival sodobne umetnosti ART STAYS, Ptuj (Slovenia)
A steamer built from scratch, all 3,730 kilometres of the Mississippi river and two European artists in the heart of the United States. In a cinematographical essay Maxime Berthou and Mark Požlep are taking us along on the two-month journey along the mythical river they took in 2019. We see the people they met and the brutal nature of everyday life in the towns along the Mississippi. Communities ravaged by poverty, bad health caused by toxic industrial pollution, and racial inequality.
Back to...